Life Safety Systems
With Northstar Protection and our solutions from Honeywell we have Life Safety options to fit your needs and goals. Your fire and life safety solutions can remain standalone applications, or they can be integrated with your other building management systems — including security, HVAC and access systems — into a single, scalable platform, providing better monitoring and control of your facility, while protecting your investments and helping reduce costs.
Mass Notification Systems
In the event of a natural disaster or hostile event, it is crucial to mobilizing first responders and inform residents, students, and employees with concise and timely, event-specific voice and visual messaging during these emergencies.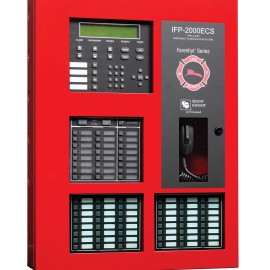 Mass notification systems, either stand-alone or fire alarm integrated, allow you to automatically or manually send alerts, as well as potentially life-saving instructions to a wide range of communication devices, including voice sirens, indoor and outdoor speakers, digital display signage, text messaging, voice calls, desktop alerts, and email notifications.
Integrated IP-based notification systems have the ability to communicate with almost all modern communication devices providing a fast, easy, and effective way to send layered notifications from a single web-based interface.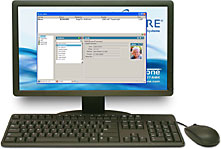 Benefits of a properly designed and implemented Life Safety Mass Notification System (MNS) include:
Comprehensive threat response
Reduces spread of misinformation
Rapid and pervasive reach
Precise communication
Reduces response time
Employee protection
Regulatory compliance
Nurse Call Systems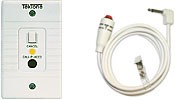 For hospitals or other inpatient facilities, as well as assisted and transitional living facilities, a reliable and appropriate Nurse Call System is critical! Nurse Call Systems, in short, need to work, every time and immediately get the right information to the right person.
From a basic direct-select audio-visual system to audio-visual systems with two-way voice communication between patient rooms and the nurse call master, we have the right-sized Nurse Call System for your facility. Middle to high-end Nurse Call Systems add many advanced features, such as:
Master stations with color LCD display
Continuous display of nurse/aide location
Master-to-master intercom
Calls displayed in order of priority and origination time
Portable pendants for ambulatory residents
Wireless call transmitters
Emergency and check-in switches
If your facility is considering a new or upgraded Nurse Call System, please contact us to discuss options and solutions for your needs.