Home / Office Automation
Home Automation is one or more nifty gadgets that make your home life easier and more fun, if it is done the right way. Unfortunately is it done the wrong way this new world of "IoT" (Internet of Things) can be inconvienent, and even dangerous. Let Northstar Protection help identify the right home automation options for you and your family, then trust Northstar Protection to install and configure them the right way!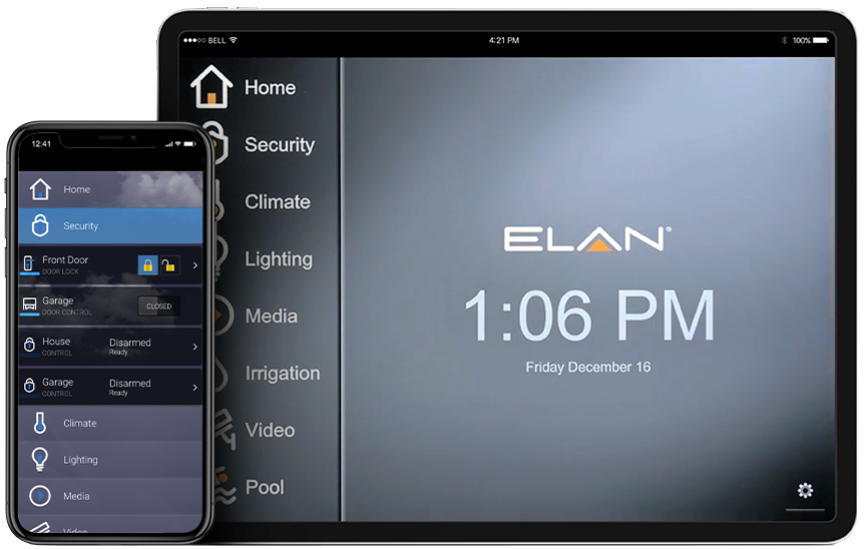 Northstar Protection Home Automation and Wellness/PERS Systems provide solutions to not only automate your home but to monitor and protect it, and the people in it at the same time. With our systems you can:
Protect what matters most
Ensure wellness & peace of mind
Instantly see the things you care about
Take control of your energy use
Home and Office Automation
Northstar Protection can design, install and support automations in all shapes and sizes!
Whether it is basic home or business automation such as a system integrated door lock or thermostat, to advanced complete systems with integrations of lighting, climate, A/V, home theater, whole house audio, pool control, irrigation control, overhead garage doors, shades & blinds, and more.
With our leading industry partners ELAN, Alarm.com, and 2Gig, we have the team, and portfolio to deliver for your next automation/integration smart home or building.
The award-winning ELAN smart home entertainment and control system seamlessly combines whole home audio and video, TV, climate, lighting and other home systems with an easy-to-use interface that puts you in control, from anywhere in the home or anywhere in the world.
Always On Awareness:
Instant Alerts – Get real-time notifications by text or email the moment something happens in your home.
Personalized User Codes – Create unique user codes to know who's coming and going at all times.
History – Look back at activity over time or search for specific events.
Live Streaming Video:
Watch live feeds from your property right on your phone, tablet, or computer.
Never miss a thing with motion or event-triggered video clips that make it easy to find exactly what you want to watch later.
Get video alert clips sent directly to you when the front door opens, the alarm goes off, or there is motion.
Energy Management:
Control your lights and thermostats automatically, and on-the-go. With customizable, flexible schedules you always come home to a comfortable environment.
Intelligent Lighting – Remotely turn your lights on or off, have them come on automatically when you walk in the door, or set a schedule to make it look like someone is home when you are on vacation.
A Smarter Thermostat – Using all available sensor data, external weather conditions, and even your location, your system can optimize your home climate.
Measurable Results – Get real insight into your energy use and see where you're consuming the most energy to use this data to make changes that have a real impact.
Geo-Services – Gives you added automation that responds based on your location. Have your thermostat automatically adjust when you leave for work. Get a reminder if you forgot to arm the security system.
Wellness and PERS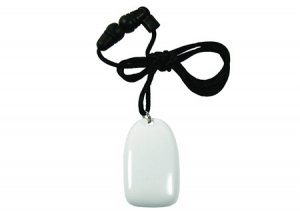 Help your aging or ability-challenged loved one live independently with safety, security, and comfort. Keep an eye on routine activity to make sure they are getting up and about and get alerts for unusual activity. More than an emergency button, Wellness is a complete 24/7 safety net.
The system can learn to understand your loved one's activity pattern and get an alert if it's out of the ordinary. You or other caregivers can remotely check on the temperature, light, and locks through the mobile app. And for your loved one:
Simplify their daily routines with automated temperature, light, and security settings.
Provide a Personal Emergency Response System (PERS) with an integrated two-way voice.