24-Hour Monitoring
What is monitoring? Monitoring is typically described as transmitting an alarm, trouble, supervisory, and/or video event from the premises.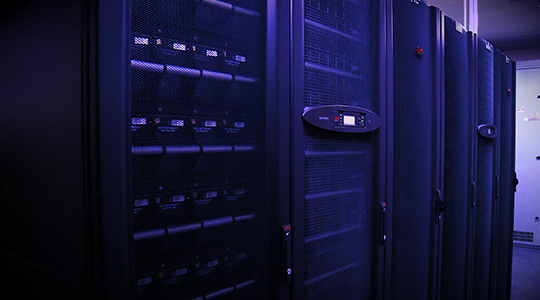 At Northstar Protection, LLC, we use a monitoring company called Rapid Response Monitoring to monitor our accounts. In order to receive any insurance discount rates, your system typically has to be monitored by a UL Listed monitoring facility.
In addition to being UL Listed, Rapid Response Monitoring is Factory Mutual Approved. This means they are committed to a higher level of trained staff, level of equipment redundancy with backup fail safe protection. Our people undergo stringent screening, rigorous training, and then ongoing education to consistently improve and update skills.
A common question is "how much does it cost to monitor an alarm system?" The monitoring starts as low as $24.75 per month for basic residential monitoring. Which includes intrusion, low temperature, fire, heat, carbon monoxide, water, submersible pumps, and boiler troubles.
Another common question is "I no longer have a premises phone line, can I still have a monitored alarm system?" The answer is "YES" we can install and communicate radios and communicate via cellular towers or the Internet. We also monitor things such as elevator phones, commercial fire alarm systems, sprinkler systems, and personal emergency devices.
At Northstar Protection, we also offer Monitored Video services. This can include live "virtual guard" tours or analytics event driven responses. Increasingly, police jurisdictions now require verification before a response is dispatched. Our Event-driven Video Verification Monitoring is an effective means for mitigating this 'verified response' issue and for ensuring a faster police response.
More about Rapid Response and Northstar Protection… with Northstar Protection and Rapid Response you get the care and attention of a locally owned and operated business and the facilities of world class monitoring facilities. Rapid Response Monitoring has the industry's preeminent monitoring service with mirrored full failover reliability on both coasts: Syracuse, NY, a 75,000 sq. ft. headquarters facility, and in Corona, CA, a 21,500 sq. ft. full-load capable monitoring center.
Every aspect of the technology, infrastructure, and operations is multi-redundant to work faultlessly and assure error-free, uninterrupted service. Rapid Response's people are the most highly qualified and extensively trained in the industry. Employees are SIA-certified regardless of their current role. Technical Support personnel must have at least 15 years of experience in the industry. Most have over 20.